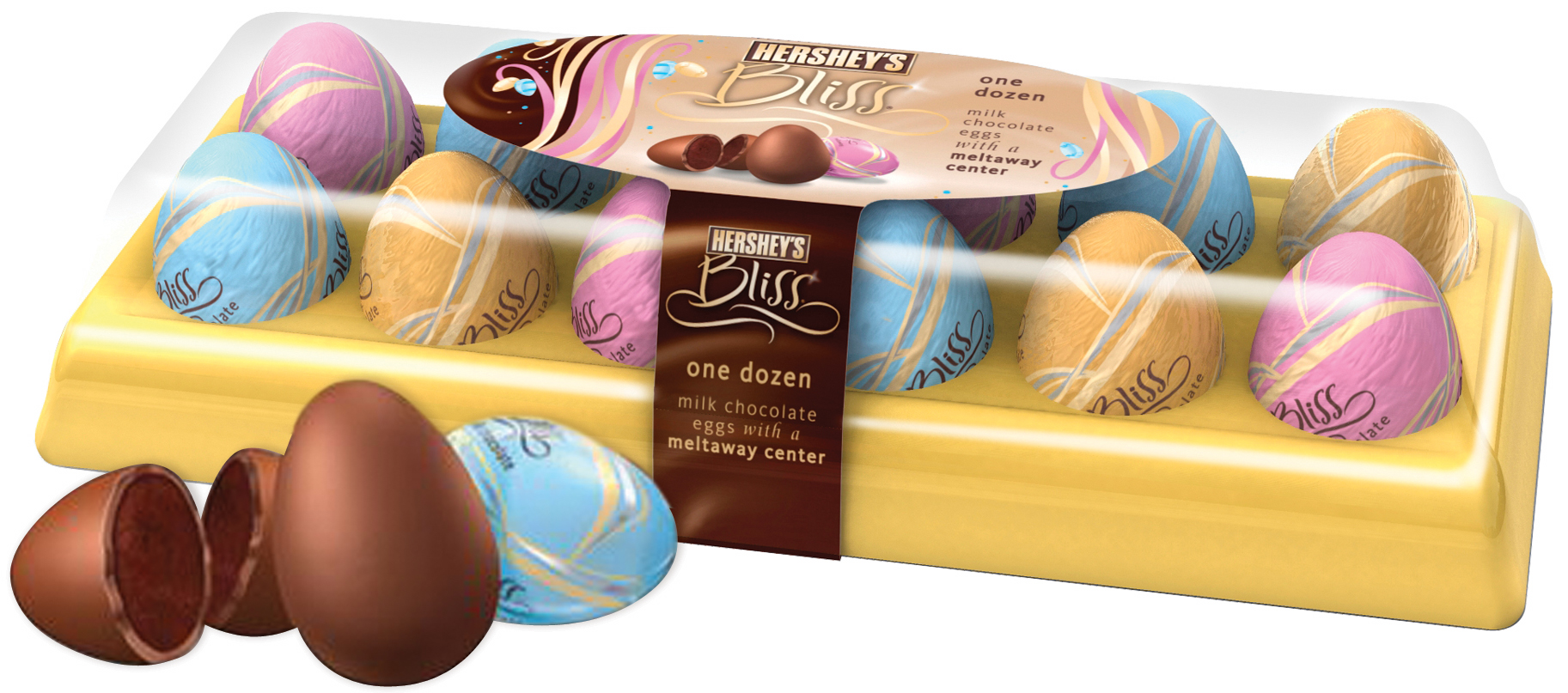 Kisses, move over; Cadbury's---look out.
These new Hershey's eggs ARE blissful---the most meltingly creamy chocolate you ever put in your mouth.
They're like no other candy I've ever tasted; Godiva and all the rest are far behind for taste and texture---these are silken on the tongue, deliquescing gently until the chocolate "meltaway center" just floods your senses.
The only chocolate I can remember as tasting better is when a dear friend returned from a mission trip to Africa, coming home via Belgium.

A great group of us from the churches in our area went to the airport to meet her, and after we all hugged hello, she walked around the entire group again, bringing out little wrapped chocolates from her big net shoulder-bag.
We each accepted the little golden nugget and as if by ritual, we waited until the last person had received her chocolate, then we unwrapped them and all put them into our mouths in a kind of unspoken sweet Communion, born of the spirit of that moment.
The taste and the feeling and the sweetness of the welcoming home are still a vivid, wonderful memory of that impromptu little rite among friends.