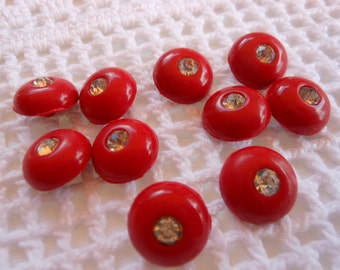 internet photo
This is for my friend, Jeanne:
My Mammaw did all of her sewing on an old Singer treadle-machine, getting a good rhythm going with her slipper-clad feet as she sang, "
Redwing"
and "
Wildwood Flower
," in perfect time with the ziggy-zag of the jumpy needle through the cloth. She sewed for herself, mostly---I do remember a couple of dresses she made for me when I was first in school. I wore one of them on my very first day, I remember, and we got so tied up in the intricate sash, we had to hurry our quick steps the eight blocks or so, with my slippery little September hand gripped tight in Mother's purposeful, rushing one.
The dress was a green cotton plaid: plain old-button-up-the-back bodice, puffed sleeves, and a gathered skirt. The fancy part of it was a wide white pique collar-thing, all a separate piece which seemed twice as long as I was tall; it was like a long white pair of lapels, with a long strip of the dress plaid sewn onto each end---you draped the middle of it, the white fabric part, around the neck, crossed them in front across my nonexistent bosoms, then the green ties went back around like a real sash tied in a bow at the back. Well, on the Simplicity packet, it had looked REALLY cute on Jane from
First Reader
.
And, except for Mammaw's one "good" dress saved for funerals and weddings, and the black voile shirtwaist with a "diamond" brooch that she ordered from Sears to wear to Memphis to see Lawrence Welk, her clothes were always cut from exactly the same pattern---whether Simplicity or not to begin with, she couldn't remember. They'd been made so many times, in so many fabrics, all the pieces had been cut and re-cut out of newspaper and great long sheets of the white butcher paper Aunt Lou whisked off the roll and past the teeth of the long paper-cutter.
Every dress was the same: no collar, button-up-the-front, gathered skirt, with "butterfly" sleeves. That was a fancy word for plain old short sleeves, split up the middle for freedom of movement, and neatly hemmed along each edge of the split. Mammaw said that any other kind just "smothered" her.
Her dresses also all had what the patterns called a "self" belt---made of the dress fabric; her belts were just sashes, long thin tubes sewn on both sides and one end, then turned inside out with the help of a big gold safety pin, and hemmed on the open end, to be tied around her waist with a soft bow in front. They were, in fact, the first things I ever learned to iron. She'd give me the pile of five or six on ironing day, and I'd stand and press them from a crinkled damp mass (sometimes frozen, if the laundry had been put into the freezer after being "sprinkled down" with the big old aluminum sprinkle-head rubber-stoppered into a large RC bottle). I'd hang the long strip down between my feet on one side of the ironing board, and carefully iron it inch by inch, feeding it across the board til it all rested in a smooth swirl on a towel-covered kitchen chair on the other side. Each one draped around the clotheshanger neck of its matching dress, and my chore was done.
And the BUTTONS!! Mammaw loved pretty buttons. Though she owned no jewelry save a brooch or two---not even a wedding ring---she DID love a glittery button. She'd put a row of plastic knobs with rhinestones the size of peas all down the bodice of a dress she'd wear to hoe in the garden. Cards and cards of the interesting shapes and colors filled boxes and drawers---tiny celluloid flowers and sailboats and windmills, plastic dogs and cats and skates to charm a kindergartener's imagination.
And she never did throw out a button---the dress might become too worn to wear, or ripped in an un-repairable place, but before the decision of
quilt-blocks or dust-rags
was made, the buttons were cut loose with a neat little seam-ripper, cascaded into one of her waiting quart jars, and saved for another occasion, or just to look at.
Or for me to play with. I found them enchanting, in all their sweet stories---I could make a tale around a shape, carry the boat to a foreign land on stormy seas or to a quiet lagoon; I could be the princess in the crown studded with all those rubies and topaz. I'd thread the shank-buttons onto the stems of clover as I knotted it as coronet for my braids, and turn all the rhinestones outward to best advantage. I was owner of the beautiful sleek blue cars with the sparkly stone headlights, riding off to wonderful parties in dresses garnished with even more sparkle.
My fascination has continued unabated---I still stand and contemplate shapes and cunning figures, the precious scenes all carved and painted into impossibly small spaces, and I love all the dainty frills and laces and pearls. In a drawer in the old bedroom dresser upstairs are two or three quarts of the old buttons. I get them out now and then, sort them into shapes and colors, and dream a child's dreams where buttons are jewels and clover a crown.