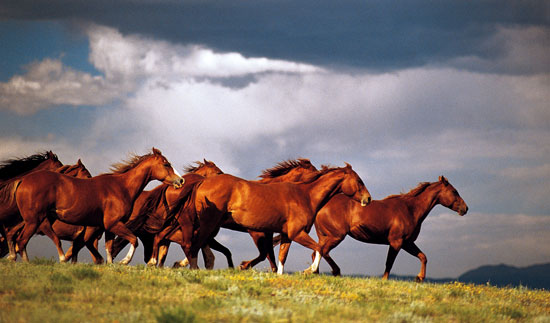 I've always been fascinated by the terms for groups of animals or birds.
Some of these must have been kindled by the sun-drenched ennui of idle poets on a Summer's day.

I can just see a velvet-jacketed Shelley or Burns, elbow-propped in a pollened meadow, scribbling down lofty and more improbable nouns as the day wore on, chortling at their own wit.

Well, maybe not Shelley---he was never much of a chortler, I'd think, and most likely reached his apogee rhyming "wert"

with "heart."
Or maybe the Hellfire Club, sitting around drunk on a havoc-less off-night, when the Dogs of War had slipped clean out the pet door to howl, leaving them bored and peevish as petulant children, shouting out odd, disjointed words.
I declare, some of these are downright unfathomable, and others, the absolute personification of the raucous, the avaricious, the greedy, the charming, and the stunningly beautiful:
A Bellowing of Bullfinches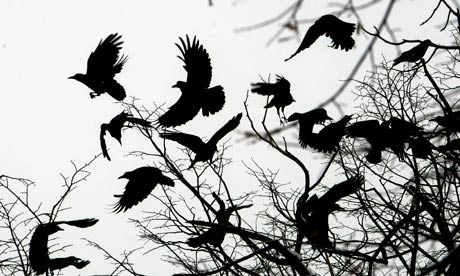 A Flamboyance of Flamingoes
A Skein of Geese in flight sounds ever-so-much more graceful than a Gaggle on the ground, don't you think?
An Implausibility of Gnus
An Array of Hedgehogs
A Bloat of Hippopotamuses
An Ostentation or Pride of Peacocks
An Unkindness of Ravens, or a Storytelling, but I hear their vocabularies are quite limited.
A Stubbornness of Rhinoceroses
An Exultation of Skylarks
A Murmuration of Starlings
A Blessing of Unicorns
And my absolute favorite, charming and true in its imagery:
A

K

A

L

E

I

D

O

S

C

O

P

E

of Butterflies:
.