I think I got a little carried away with all I wanted you to see and hear of the music that I love and remember in vivid small vignettes. There are several links, so enjoy all you'd care to.
We gazed up at Marguerite Piazza standing halfway up her sweeping staircase, with the notes to O Holy Night swirling around her, escaping from her lips through a power greater than herself and soaring up up into the sparkly Christmas night, with us at her feet, feeling the music invade our bones, and feeling that our hearts were indeed the center of all thought and being, because they were filling, filling, and might burst from the intensity. I've wondered often what good thing I did to deserve that moment.
The rockin', twangin' notes of Gimme Three Steps and Ole Time Rock 'n' Roll and Third Rate Romance and You Don't Have to Call me Darlin' played by our favorite local band, and every other Country/Western band that ever sweated through those sweltering
evenings-til-dawn of smoke and shouting and nobody listening to anyone but themselves and the nearest piece of Maybe that they had zeroed in on as a Possible for the night. My several friends and I had one never-fail tenet when we went out for the evening: We all went together, we danced and enjoyed the company of other people, and we left with our own group; that one stood us in good stead in our lives and in our friendship.
Jerry Jeff 'Internet photo
Caro singing on Beale Street on the anniversary of Elvis' death, and her being called up from the audience often in those same smoky places, with applause and shouting over the room at the mention of her name, to take her place at that microphone and make everyone move a little closer to the one that brung 'em. And her wonderful voice just shining on the afternoon of our wedding, as she sang The Rose in the midst of friends gathered in my parents' garden.
My dear pianist friend's fingers spilling forth Rachmaninoff's Variation on a Theme from Paganini the first time I put the music in front of him---he sat down and it just channeled out and up, like leaves swirling against a wall. And the look on Chris' sweet face at our wedding, as those

same notes

rang golden into the Summer afternoon, and I came around the corner of the lawn in the beautiful dress he had designed for me.
Willie Nelson's Blue Eyes Cryin' in the Rain and both his and Ray Charles' versions of

Georgia.

Willie's version just strikes you to your heart, and then Ray's is practically a Religious Experience.
The Winter afternoon that Chris surprised me with tickets to hear Itzhak Perlman at IU, and we rode down through the white fields with the sunglints and the whizzing shadows of the trees and the CD in the car making our own little capsule like a Silent Movie in the flickers and the music, and I felt so elegant and well-dressed in my new velvet pants and romantic white satin blouse with velvet yoke. And then in that grand room, that magical violin lifted us all several feet into the air, so we sat there, like a convention of fakirs on carpets, floating on the magical swell and flow of the notes like water.
The other bit of lagniappe was that his accompanist was a virtuoso in his own right; we felt that we had been doubly blessed with those two on stage together---sometimes dueling, sometimes dancing a pasa doble, sometimes lifting the other up to exponential heights---tripling, squaring the possibilities of two.

And he waited backstage for us to come and shake his hand; I took it in mine, and don't believe that I imagined the warmth and the almost electric touch of those supremely-gifted fingers, as we clasped, spoke, and moved on. We were almost the last of the line, and he was gracious and unhurried, holding my hand and smiling as he held his crutches beneath his arms with what I think must be unimaginable muscle-strength from the exercise of an athlete.

I moved on to the accompanist, Rohan de Silva, and as I shook his hand, I leaned in and whispered into his ear that there were two Maestros on the stage that day---only he needed to hear.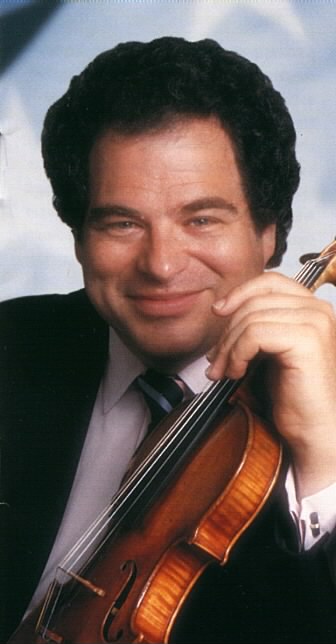 And another Christmas, when my Sis' first In-Laws were down for the holidays---we had a nice crowd at my house on Christmas Eve, and since Sis AND her Brother-in-Law both played guitar and sang really well---they put together a one-of-a-kind version of
Christmas in Dixie
for our new kin, substituting all the towns and cities of the various visitors into the song, and we three sang it there in the glow of the candles and the flickering fireplace.
There's more than music in these memories, but it's the smooth, shining ribbon which ties them together.